Montana Musical Experiments Project
Montana Musical Experiments Project eller MMXP är ett svenskt enmansprojekt från Lund. Alexander Ahlstrand (idag Teglbjærg) började, i all enkelhet, producera sin musik 1996 med en Casio key-board, spansk gitarr och bandspelare. Resultatet blev en handfull kassettband som såldes i lokala musikaffärer i Lund med omnejd. Mellan 1996-1999 producerade Ahlstrand 7 demokassetter och tre CD skivor, varav en liveskiva. Inga av dessa har släppts digitalt.
Ur Ahlstrands low-fi demoproduktion föddes flera bandkonstellationer: Soundescape - en ny-psykedelisk rock orkester, The Mantra Brothers - ett drum'n'bass influerat DJ act och BCP - en experimentell industri duo, som alstrade flera underground släpp under sena 1990-talet. Vid millennieskiftet återgick Ahlstrand till sitt huvudsakliga musikprojekt, MMXP och designade tre övervägande elektroniskt instrumentella experimentskivor med varierande grader av ljudexperiment. Efter CDn "Le projet d'expériences musicales du Montana" (2002) slutade Ahlstrand i stort att producera musik för att istället fokusera på grafisk konst och animation. Från och med 2017 har Ahlstrand producerat en deluxe BCP samlarbox med bandets diskografi på CD, en special tryckt EP, med diverse tillbehör. Detta efterföljdes av en 72 minuter lång progressiv elektronisk rock opera med rötter i protest rocken. "It Won't Change A Thing" släpptes online i april 2020.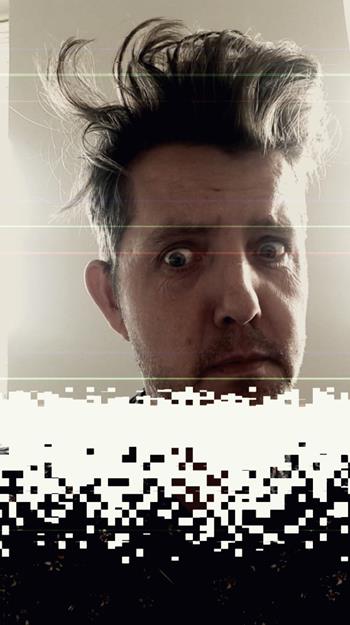 ---

What the hell was I thinkin'
(2021-12-24)
by
Montana Musical Experiments Project

No Trust
(2020-10-16)
by
Montana Musical Experiments Project
---
The newsletter
Please subscribe to our weekly newsletter, containing the latest rumors and facts about our artists and bands.
Also updates regarding the label, and I might include some music industry news as well.
If you subscribe to the newsletter, you may also have your own music featured in an article.
What are you waiting for, subscribe now!
---